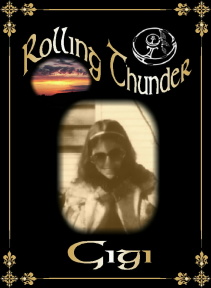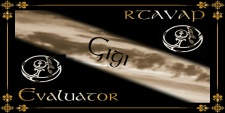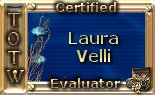 Hello my name is Laura Campbell (known as Gigi),
and I am the evaluator for RTAVAP.

A few years back I use to run my own award program called
Gigiís Dream Catcher Awards. During this time I acquired
evaluators certificates, and award ratings and continually
strived to make my award program better. Through difficult
life circumstances I had to close that award program with much regret.

The badges presented here of evaluating certificates you will notice
hold a different last name. This is due to one of those circumstances
mentioned above. I say this to let you as the award seeker know that
Laura Campbell, and Laura Velli are one in the same.

My pledge to you as the award seeker is to always judge your sites fairly,
honestly, and only using the criteria set forth in this program.

It is my hope to be able to attain ratings for the RTAVAP Award
Program as I have done for my old program Gigiís dream catcher awards.

I thank you all for taking the time to view this program, and it is my sincere
wish to be able to award all applicant with an award.
Sincerely
Laura (Gigi) Campbell
RTAVAP - Award Program
Rolling Thunder Artistic Venue



Everything listed or contributed was done under the name Laura Velli.